If you have been living here for awhile you know about the "rentree" but let me explain to those who are not yet informed of this marvelous way of getting back into the "system" after a summer "sans souci" (without worries).  Of course, Paris comes alive again, it really is the only city in France that gets a little "sleepy" in July and August and wakes up rearing to go in September. But the rest of France changes gears for the "rentrée" and here are just a few of the events coming up this fall in my "coin perdu" (lost corner).
15 september - 15 october LE BRÂME - Almost every forest in France ! 
 The « Brame » is a magical moment in  forests all over the world but none more so than in
Sologne.  Sologne,  the forested region located in the heart of France.welcomes the Brame
with open arms every fall.

The french word Brame, is untranslatable, the dictionary says, « howl, wail, or bell  I would say bellowing.  But « brame »  is so much more poetic than our « rutting season » that I continue to use it.
 The « Brame »  encompasses far more than just the physical mating of deers.  It is also the bellowing of a stag to win the right to mate. It is also the sight, sound and smell of the forest at this special time of year. It renders up sitting by the fireside,  collecting and cooking mushrooms,  drinking hot wine. I could continue on and on as  it is , without rival, my favorite season of the year. The exact time of the Brame only Nature knows but it is usually mid-september to mid-october.
To celebrate the brame come visit us at the Auberge Saint Jacques, a B&B located in the heart of a typical Solognot village, Ligny le Ribault,  known the world over for the brame.  From each room at our Auberge leave the window open so that you can enjoy the bellowing or come sit with us in the garden and from this vantage point you will be surrounded by the plaintful cries of the stags.
 But more than that, our brame week end package starts Friday evening when you arrive to a roaring fire and a French country game dinner.  Depending on what is available we  might have roasted boar, pheasant pot pie or a hare stew. (We can also make the vegetarien very happy)  After breakfast Saturday you are free to visit the area (we would love to help you plan your day).
Late afternoon we will rendez-vous at the « Maison du Cerf » (a five minute drive from us) to join the others.  You will then visit this delightful museum devoted to the stag. (There is also a boutique selling local products such as rillettes and honey.)  A guide will lead the group into the forest where hopefully everyone will enjoy the sights and sounds of the stags.  Unfortunately the actual sighting of a stag can not be guaranteed as it is nature that is in charge not us.  But even in the event of a « no show » what is guaranteed is the magical moment in the forest.  The sights and sounds of a Solognot forest are unforgettable.  After the guided tour it is back to the museum to enjoy a buffet and compare experiences.  A truly unforgettable evening.
After breakfast Sunday you are once again free to visit the area as I am sure you didn't finish
Saturday or just curl up in front of the fire before returning home.
Prices including breakfast Saturday and Sunday, dinner Friday, buffet Saturday  and the visit ;one person: 160€ two persons: 220€. This two day package is available everyday but Monday.
Kristi Anderson Saint Jacques 15 pl de léglise 45240 Ligny le Ribault 06.83.18.42.31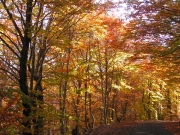 23 - 27 september 2009 - Orléans
FESTIVAL DE LOIRE 
 Sur les Quais de Loire - 

 1,5 km de quais, 220 typical Loire Valley boats and others as well as numerous activites for the young and the old. 

 www.festivaldeloire.com
 17h30: Film/discussion (in French) with Jean-Paul Gossin, director of the French nature film  "Quand le cerf perd la tète" (when a stag "loses" his head).
Adults:5 Euros, -7 ans: 2 Euros
19h30 - You will be welcomed by a group playing the traditional French hunting horns as you enter the "salle de fêtes" (community hall)  to enjoy a typical Solognot game dinner along with other regional specialities.  As you enjoy dinner you will be amused by Jean-Claude and Diane, two local actors,  who, thru lyrics and theater  bring alive the spirit of the "rentrée!
23h - Into the forest you will go, led by a guide who will explain in English and French the "brâme" (stag's song). You will almost certainly hear his song and with a little bit of luck Mother Nature will let you see it as well.
7 ans : 17€ - Concert, dinner, spectacle, and guided forest visit.    
http://ecomusee-ligny.chez-alice.fr

26 - 27 september - Château de la Ferté Saint Aubin
Le 11eme Grande Foire - Bric et Brac, antiquites, collections
 The Guyot family welcomes each visiter into their home and their history like part of the family. You are invited to wander through the rooms, kitchen, garden of a chateau that has been lived in by famillies for the last 300 years! 
October 10th,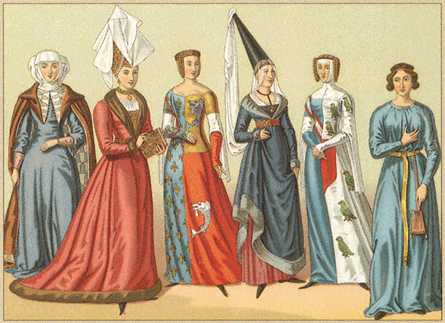 the clock strikes 8pm and you're at Francois 1st's court dancing a pavan! Dressed for the occasion (Costumes for rent either at Chambord or Ligny).  The Company "Outre measure" will be teaching several of the Renaissance dances such as the branle, gaillards and others from the epoque.
 A buffet supper will be offered featuring dishes served at the King's table. While the ball is sold out the association Cameleon has reserved a bus for the round trip, there still is 6 tickets available for the ball and bus.  Call me (kristi) at 06.83.18.42.31 if you are interested.
And don't forget about our Bed & Breakfast!!
02.38.45.41.54 / 06.8/3.18.42.31