Has been anybody truly missed me?  I hope so.  Anyway tell me so I feel good.  This is the first day that I am in the new appartment and with internet!  It has taken this long to get organised!
Since I have been back in France I have been on a roller coaster of, not only moods, but temperatures as well.
When we left France on February 26th we left behind freezing temperatures of -6°C to arrrive to a balmy 18°C in Santa Barbara.  Granted we did have two days where it rained like vaches qui pissent--we would say cats and dogs but, really, don't you think the idea of pissing cows much more pittersque? --sorry couldn't find any clip art for that image.

When we arrived back on March 6th it wasn't just the march winds that hit us  in the face it was the -8° C!

But finally Spring has sprung!  The birds are chirping, rabbits are frolicking (wish I were!) and flowers are blooming!
The first thing on my agenda was to find Samantha and I, and, of course, Sushi, a place to live. It wasn't so easy.
Samantha goes to school in Orléans which is a 20 minute drive from our Coin Perdu, she is a Senior and will be taking her  BAC (Something like our SATs to receive your high school diploma).  It is an extremely difficult examination and with classes from 8am to 6pm I wanted to find something in Orléans where Sam wouldn't have to get up at 6am and come home at 8pm.  I also didn't want to buy any furniture as I don't know where I will be living in six months.
Sooooo....Orléans isn't exactly Paris, there isn't a whole lot of choice with furnished appartments.  I was finding only furnished studios.  I do love Samantha but the two of us in 25m2...thank you very much but no.
But that wasn't the only problem; the French are very big on justicatif de domicile (proof of address)-why, when you are looking for an address to live you have to prove you are already living at a address?! and we were SDF-sans domicile fixe (homeless). They also like proof that you have revenue, etc, etc all of which I had none. 
 I tried showing them the picture of my office.
But that didn't even work.
That I called in the troops, in this case, AXA, my insurance company.  They wrote a letter guaranting the lease, then I wrote a check for four months in advance then I had the key!
It's not exactly le coin perdu but it will be our home for at least four months.

I've "planted" my herb garden.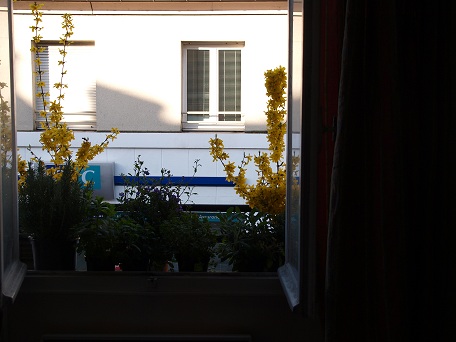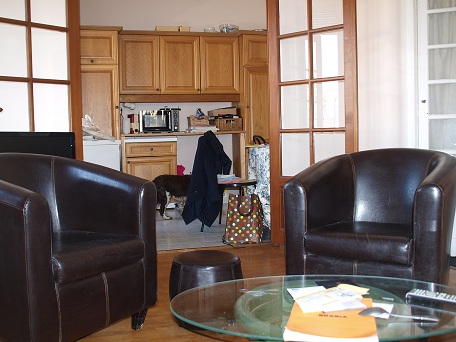 I "saved" two arm chairs from the bar.

And Sushi has her cushion in front of the fireplace.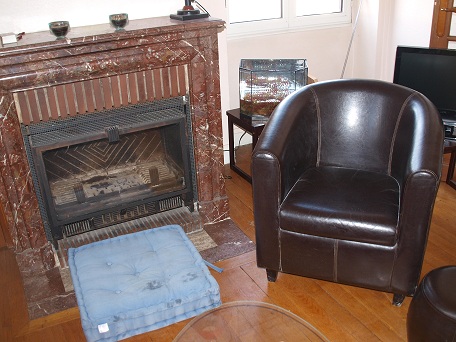 We're okay.  But, hey, why not a little glass of that French therapy!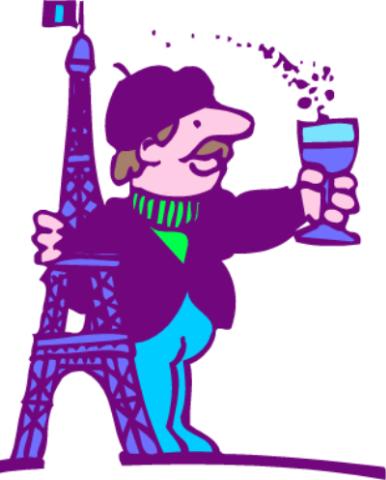 Kristi Anderson is the orignal owner of Tea and Tattered Pages and until Februrary 6, 2010 ran a bed and breakfast near Orléans.
kristi anderson
le saint jacques le coin perdu
15, place de l'église
45240 Ligny le Ribault
TheAmericanFrog@aol.com